Humanofort Supplement 60 Capsules
$54.99
1 Bottle of 60 Capsules of Humanofort supplement. Australian shipping only.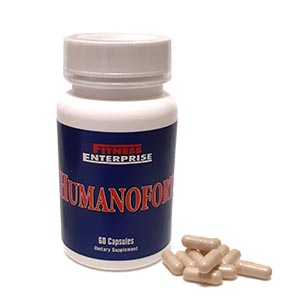 This pure Humanofort is essential to the development of skeletal muscle and nervous system. It promotes skin and tissue repair and hair growth. Speeds up the healing of wounds, and has insulin-like growth factors which play an important role in growth and development.
Pure Humanofort
enhances the ability to concentrate and eliminate anxiety and depression
for competitive athletes it can enhance the level of nitrogen retention within the muscles
enhances kidney and brain functions
improves collagen production which directly affects tightening of the skin, ligament function and repairs and helps eliminate joint pain
has beneficial effect on Adrenocortical hormone production
Increases androgen receptors
Shows reversing effects of sarcopenia (muscle loss as you age)
Accelerates healing and recovery from training, slows aging process and increases sexual function
If you have a medical condition, please check with your Doctor. This pure form of Humanofort is extracted from live chicken embryo.

$54.99
60 Capsules
Australia shipping only