Gotu Kola Skin Tightening Cream 100g
$49.99
100gm Tub of Skin Tightening Cream. Australian shipping only.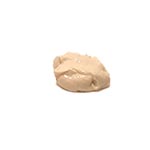 Gotu Kola is a pure antioxidant and skin tightening cream.
Daily use of this cream will lead to a skin tightening effect which starts to occur after 3 months of continuous use.
Using oral Gotu Kola can take up to 6 months before any effects are observed, this topical cream shortens this time to 3 months of continuous application.
Gotu Kola helps tighten the skin, ligament repair and reduce stretch marks.
If you're on a severe diet to lose weight or gain size and worried about keeping your skin youthful and tight, this is the product for you.
If you have a medical condition, please check with your doctor.
$49.99
100g Tub
Australian Shipping Only